Who we are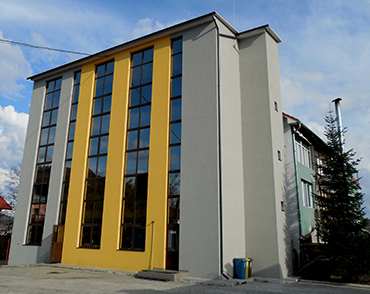 "shaping performance since 1991" is more than a motto, it became the substantiation of our history.

The core business has been, since the beginning, the correct identification of the customer' needs and the commitment to provide high quality and safe products.

In the 90' VRG promoted on the Romanian market composite materials based elements, such as: car superstructures, bumpers, sanitary ware (sinks, tubs, toilet bowls), boats and pedal boats, street furniture, playground items and similar products.

Moreover, the company invested both in cultural projects and people dedicated ones as a sponsor for cultural, sport and community activities.




"2000 - The beginning of a new era"

The forward thinking and the anticipation of the market's evolution determined the management to take a closer look at its internal capacities and to promote new products.
Our engineers focused their abilities to design railway components while the management established partnerships with leading Romanian customers such as Astra Vagoane Calatori, Remarul 16 Februarie, Electroputere VFU Pascani, Atelierele CFR Grivita Bucuresti and Softronic Craiova.
Sanitary systems, ceiling panels and walls were the first interior railways components promoted. The quality of these products endorsed VRG and contributed to the next step: the partnership with Alstom Romania for interior refurbishment of 100 coaches.
Production plants and technological processes were upgraded, well trained engineers and forward thinking designers focused their work towards products assortment enlargement.

Thus, the workflow improvement created the premises to increase the applications and therefore we are now able to supply wood and metal elements too.

Furthermore, to complete products' range, we assimilated mechanical, electric and electronic items, thus enabling us to enhance the installing activities as well as to broaden the endowment and their functionality.

The continuous focus and preoccupations made it possible for us to design EMU and DMU trainsets and to manufacture the proper interior components.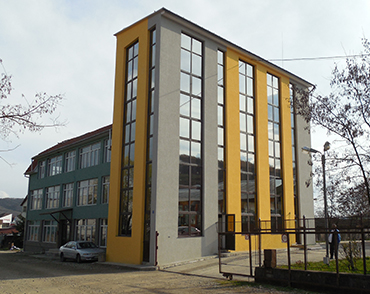 The joint venture with Electroputere VFU Pascani, concerning the refurbishment of 5 DMU trainsets, allowed us to implement both the project and the manufacture of the interiors and of the driver's desk control.

The partnership with Softronic Craiova was the opportunity to project and manufacture the interior for EMU trainsets.

Recently our company was challenged with the refurbishment of a tram project, in a joint venture with Electroputere VFU Pascani, a challenge we accepted and responded promptly.

Current situation proves that both our technical and manufacture teams are capable to face any challenge concerning the rolling stock items.
The joint venture with Astra Vagoane Calatori for the Vale Brazil project is one of the most complex partnership we developed, since it covers the complete range of coaches:
- 1st, 2nd, 3rd class coach
- Snack-bar / restaurant coach
- Sleeping accommodation
- PRM coach
- Luggage coach
- Technical coach

Our management team focuses continuously on the improvement of the technologies in order to provide quality products and to ensure a high level of passengers' safety.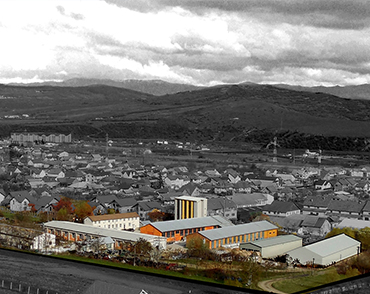 In over 20 years of experience we learned that is clearly necessary to have available teams to locate at customer's plant in order to install our products.

The teams are already located at our customer's plants for the ongoing projects and the positive results prove efficiency, a better time management and a tighter cooperation.

Today we are:
- a complete service provider (design, engineering drawing, manufacture, installation)
- a reliable and loyal partner
- willing to satisfy our customer's expectations and open to new challenges